Attract The Career You Want And Deserve
...And Unleash Your Full Potential
Sign up and get my best tips to help you begin attracting new and better career opportunities based on your strongest skills, talents, and passion.
5 Reasons Why You Need To Be On Linkedin Today
With more than 410154549 users, LinkedIn is the Worlds largest community and networking site for professionals. Which alone, is a pretty good reason to be on there by itself.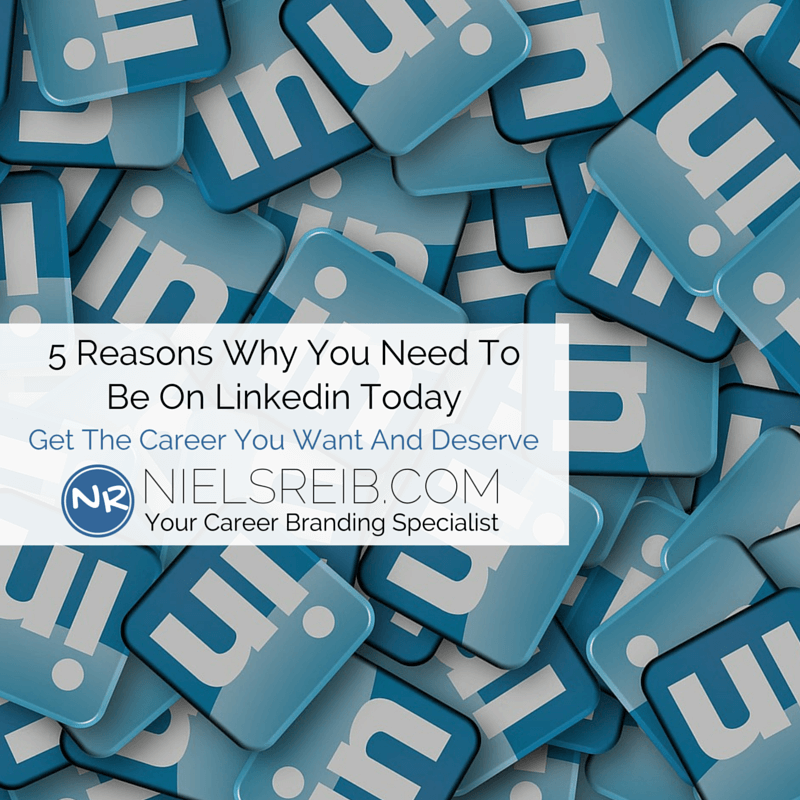 ---
RECEIVE FREE CAREER BRANDING UPDATES
---
If you need more convincing about why need to have your professional profile on LinkedIn, then I've collected some more numbers for you. Here is LinkedIn by the numbers:
107145732

+ users in the U.S.
29 % of all social media users in the U.S. use LinkedIn
40% of users check their LinkedIn Daily
2.1 is the number of jobs freelancers on LinkedIn have going on at the same time
3 million+ is the number of long-form post/ blog you can find on LinkedIn
39 million+ is the number of students and recent grads that are on Linkedin
13% of millennials use LinkedIn
79% of Washington DC insiders use Linkedin
37% is LinkedIn's reach of the total U.S. digital population
930 is the average number of connections for CEO's
14 times is how much your chances increase to be found by having a profile picture
13 times more profile views are what you get if you display your skills in your profile
41% of millionaires use LinkedIn
If you like more statistics, then click here.
Reason Number 1 – Put Your Skills On Display
As you can see, having a LinkedIn profile with your updated skills will get you more attention and visitors to your profile. Having a profile setup and optimized professionally makes a big increase to your chances of attracting the right people to your profile and network.
Your professional profile will serve you as an ongoing source, for attracting new career opportunities.
Reason Number 2 – Headhunters And Recruiters Are Looking For Talent
More and more headhunters and recruiters find the talent they are looking for on LinkedIn. That's why it's so crucial, that you have a profile which is up to date and is set up in a way, that will make recruiters and headhunters find you in their searches for new talent.
There are a few things you can do, to attract recruiters and headhunters to your profile. Having a compelling summary, have completed all of the areas of your profile, being active, showing samples of your work and of course having an extensive summary describing your work history. These, amongst other things, will help you get noticed.

Reason Number 3 – Get More Career Opportunities
Since job security isn't what it used to be, having your professional profile and connecting with others will get more opportunities in front of you. Because one thing people on LinkedIn are great at is sharing job openings that show up in their network circles.
When it comes to attracting more career opportunities, having your profile setup professionally will make a difference for you as well. More people will find you and connect with you because you will show up in their searches. Which leads to a bigger network of people, that again leads to having more eyes and ears out there, for you to find more career opportunities.
You should also take part, and be helpful, in the different groups on LinkedIn. That is another way you can attract more people to your professional network.
Read 3 Ways To Grow Your Linkedin Network Fast
More and more companies post their openings on LinkedIn, so make sure to follow the companies you've always been wanting to work for.
200 countries are represented on LinkedIn, so if you want to work abroad, then LinkedIn can be a big help for you to connect with people from all over the world.
Reason Number 4 – Connect With Influencers In Your Field
Connecting with influencers in your field have never been easier. CEO's on LinkedIn has an average of 930 connections, so it's not like they are in a closed group. The only thing I want to stress here is, that you write a personal message, explaining why you find it valuable for the both of you to be connected.
If you're not sure how to initiate a connection request, then check out the interview 'How to connect with influencers.'
Reason Number 5 – Stay Up To Date With Industry Leaders
LinkedIn has their publisher called Pulse. There, industry leaders share their thoughts about what's going on in their field. Pulse has more than 1 million professional post contributors, and every week there is 130.000 new long-form post generated on Pulse, adding up to more than 3 million posts to date.
In other words, Pulse is a great way to stay up to date, not only in your industry but also when it comes to your career. So follow the leaders in your industry, and get a tailored news feed that will keep you updated.

Reason number 6 – Connect With Me :o)
I put this in here, as an invitation for you to connect with me too. I regularly post about career branding and management on my profile, and I would love to connect and get to know more about you and your needs. So feel free to write and join my network on LinkedIn.
Please leave your take away in the comments below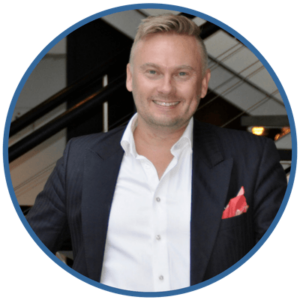 Free Email Course
No matter how your professional online presence is today, then I can help you take the next steps necessary building your career brand, so you can begin to attract more and better job opportunities based on your strongest skills, natural talents, and professional passion.
Just sign up and enroll in my free email course at the level matching your needs. Whether it's as a newbie with out a professional online presence, you 're on LinkedIn but doesn't know how to leverage your presence there, or you want to take your career brand to the highest level and get the ultimate career branding benefits.
I've got you covered!
What Is Your Take Away And First Action Going to Be?