Attract The Career You Want And Deserve
...And Unleash Your Full Potential
Sign up and get my best tips to help you begin attracting new and better career opportunities based on your strongest skills, talents, and passion.
Providing Value To Others
Networking with Bob Burg
Networking and building professional relationships are a necessary skill to keep in mind when you want to build your career brand. I was fortunate to sit down with the author of Endless Referrals and co-author of the Go-Giver, Bob Burg.
Here is a snippet from the masterclass for the career branding summit.
I highly recommend you get Endless Referrals and The Go-Giver if you want to up your networking skills.
Become a member of thecareerbrandingacademy.com and get access to this and other valuable masterclasses as well as action guides, backstage passes, and LIVE  monthly Q&A Coaching webinars.
Please leave your take away in the comments below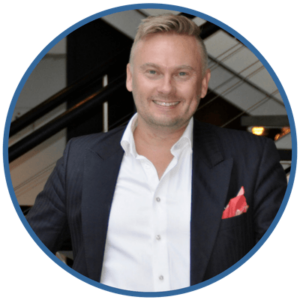 Free Email Course
No matter how your professional online presence is today, then I can help you take the next steps necessary building your career brand, so you can begin to attract more and better job opportunities based on your strongest skills, natural talents, and professional passion.
Just sign up and enroll in my free email course at the level matching your needs. Whether it's as a newbie with out a professional online presence, you 're on LinkedIn but doesn't know how to leverage your presence there, or you want to take your career brand to the highest level and get the ultimate career branding benefits.
I've got you covered!
What Is Your Take Away And First Action Going to Be?