Attract The Career You Want And Deserve
...And Unleash Your Full Potential
Sign up and get my best tips to help you begin attracting new and better career opportunities based on your strongest skills, talents, and passion.
Career Transition
Speed Up The Process And Succeed By Doing This
Top Tips From Career Transition Expert Hanneke Antonelli
and Career Branding Specialist Niels Reib
No-one should be in a job they aren't satisfied with. But going through a career transition can seem very overwhelming to do. You know what you have, don't know what you'll get and maybe you don't even know what kind of transition you want to make.
If you are thinking about going through a career transition and want to speed up the process, then this one's for you.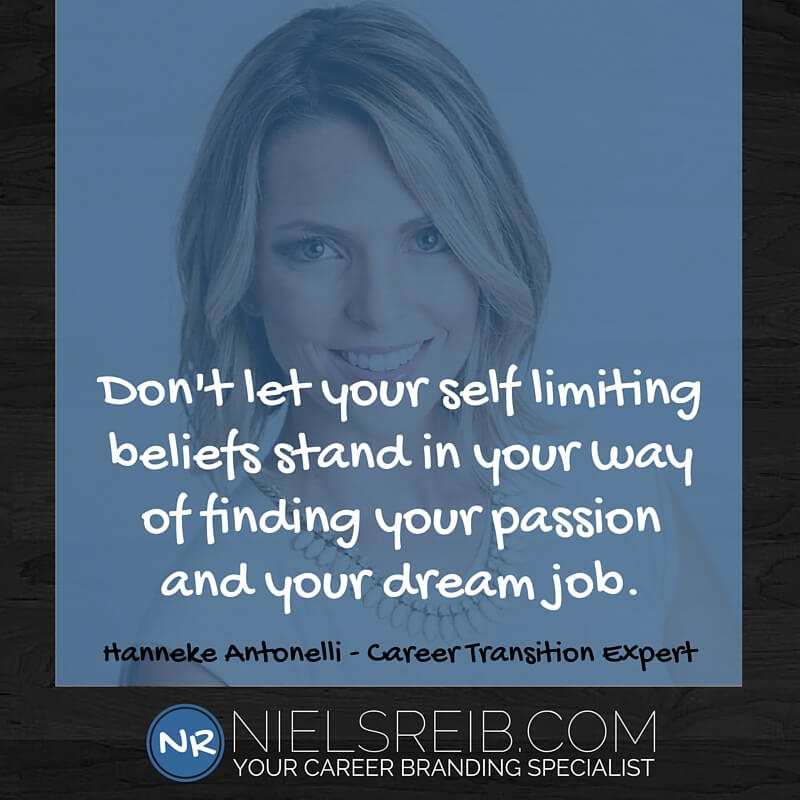 ---
A recent survey made by Conference Board, states that less than half the US workforce, 48,3% to be exact, rate their job satisfaction as good. So if you're part of the +50% who aren't satisfied, then you're not alone.
I recently sat down with career transition expert Hanneke Antonelli, creator of The Ultimate Career Bootcamp, to talk about how to make a successful career transition and which considerations you should make before quitting that dreadful job you might be in.
Top career transition tips from Career Transition Expert Hanneke Antonelli
GET WEEKLY CAREER BRANDING UPDATES
Never Quit A Job Without A Having Plan
Sometimes it's sooooo tempting just to quit your job and get the heck out of there because you're fed up and things have gotten out of hand. I think most of us have been there at some point, at least I know I have.
I had a job back in the day where my boss was one of these types that wanted us to be creative and take initiatives, but every time we did he wanted things the way they'd always been and it didn't feel like he appreciated our efforts.
One day I just had it.
I was done!
So I quit… Without having a plan.
Looking back it wasn't one of the best decisions I've made in my career.
Do this instead
Hopefully, you'll never let things get as far as I did.
But if you're in a situation where things aren't working for you, then there are a few things you can do before you throw in the towel.
Even though you might not like your current job situation, then be grateful that you have a job. Because not having a job would most likely be worse and bring on some other totally different things to worry about.
I get to go to work
Instead, begin to look for other ways to use the situation to your advantage.
Spend time thinking about what it is you want instead of what it is you're in and don't want anymore.
What kind of job and career is it you want and why?
What are your goals, not only for your career but in your life in general?
What kind of job and career would bring the best out in you, not just when you're at work but when you're off as well?
Having the opportunity to actually being able to ask yourself those kinds of questions put you in the category of the lucky ones. Because not everyone gets that opportunity.
Action = Taking Your Power Back
Don't let your limiting beliefs get the better of you. Face them and take action towards getting the career you want and deserve.
Use the opportunity to get better .Figure out ways you can develop skills that will help you make a transition more smoothly. Focus on becoming a better employee somewhere else.
Taking action towards your goals will help you build momentum and take your power back.
Hanneke's Top 3 Career Transition Tips
#1 – Clarity
Get clear about you hate about your job, what you're good at and what it is you want.
#2 – Support
Find people that really support you and will be your cheerleaders
#3 – Just do it
Once you know where you want to go, don't overthink it. You'll never have a perfect plan.
Speed Up The Process For A Successful Career Transition
Once you've done the work figuring out where you want your career to go it's time to take actions that will help you get there.
This is where authentic career branding comes into play.
It doesn't matter if you're completely changing careers or you just want to relocate. Take ownership of your personal career brand and begin sharing your knowledge and the things you're passionate about professionally on a personal career website and blog. Doing that will help you build a super powerful personal knowledge base.
Once you begin writing about the things you know and share your blog posts on your social platforms, you'll automatically begin to attract people with the same interest to your network. This will open up for new opportunities as they get to know you.
Having a career website will also make you stand out in the job seeking process.
You can link to a blog post you've written, that you think might be of interest to a future employer, in your resume. It's a pretty powerful statement to make and it will most likely get noticed and make you stand out because it'll show that you're very engaged and committed to what you're doing.
Conclusion
If you're thinking about making a career transition, then it's always a great idea to get some professional help to help you on your way and make it a successful transition.
Because you've most like got a lot of thoughts going on and unanswered questions. So having someone to help you gain clarity on the process will definitely help you speed up the process and make the right decisions.
Check out Hanneke Antonelli's online Ultimate Career Bootcamp
and be in good hands when you're going through your career transition.
Begin to put yourself out there and share your knowledge. You never now what opportunities will come from that, but I can assure you they will come and people will see your potential in a different light.
GET WEEKLY CAREER BRANDING UPDATES
Do you have any experiences with career transition? If so, please share in the comments 🙂
Please leave your take away in the comments below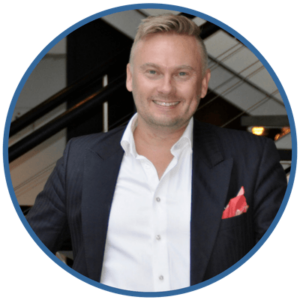 Free Email Course
No matter how your professional online presence is today, then I can help you take the next steps necessary building your career brand, so you can begin to attract more and better job opportunities based on your strongest skills, natural talents, and professional passion.
Just sign up and enroll in my free email course at the level matching your needs. Whether it's as a newbie with out a professional online presence, you 're on LinkedIn but doesn't know how to leverage your presence there, or you want to take your career brand to the highest level and get the ultimate career branding benefits.
I've got you covered!
What Is Your Take Away And First Action Going to Be?