Attract The Career You Want And Deserve
...And Unleash Your Full Potential
Sign up and get my best tips to help you begin attracting new and better career opportunities based on your strongest skills, talents, and passion.
Why You Should Have a
Personal Career Website
Get 5 great reasons why you should consider having a personal career website that'll help you achieve your career goals and increase your future job security.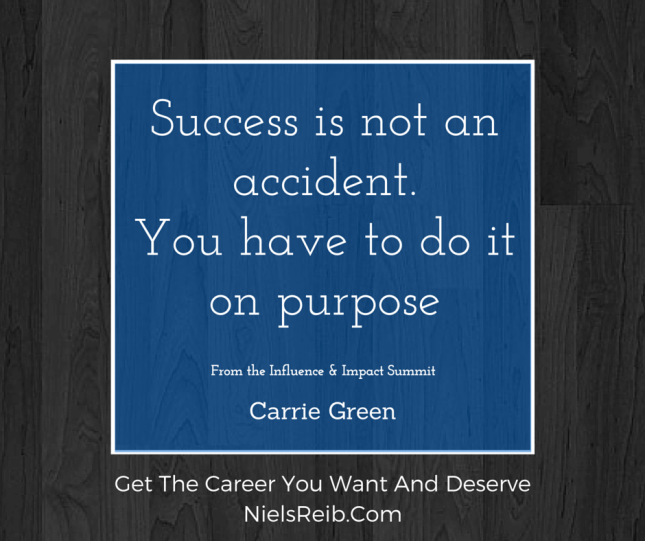 ---
RECEIVE FREE CAREER BRANDING UPDATES
---
1. Create a Personal Knowledgebase
Be a *Go-Giver
, and share what you know with the world.
As I wrote about in a previous article, the things you know might seem obvious to you, but chances are, that others will find it amazing.
When you start writing about your experiences, thoughts, and visions, you'll begin to build your powerhouse of your expertise. Your actual value will come across in a way; no stand-alone resume could ever do you justice. Because you see, if you at one point need to go out and apply for jobs, then you'll have this fantastic knowledge base to refer back in your resumes. You might even want to link to a specific blog post you've written, which a future employer might find interesting.
Having a personal career website and knowledge powerhouse will make you stand out in a big way in the future job market.
* The Go-Giver is an excellent book, which I recommend you read if you want to serve your network better.
2. Make Google Your Promoter
When you start sharing what you know, on your career website, you'll feed Google with things you want people to know you for. In a sense, you'll make Google your teammate and promoter.
When you begin to create content online, you start to take ownership of what people find, if they should Google you. People will not only be able to find you based on your name but also based on the content you create. You might even have found this you're reading right now, through a search on career websites?
You'll never know when you publish online content, who's going to come across the things you share and your audience can be anywhere.
So you see, creating online content will make Google your teammate and promoter.
3. Attract New and More Opportunities
Sharing what you know with the world, will attract people with the same interest to you and your professional network. With that, new career opportunities will come along.
Chances are, your future career opportunities will be better matches, because of your career website. Recruiters will have a better sense of what you're all about, and what you're great at.
Since I began sharing and helping people by creating online content, I've been on a journey I had never imagined.
I've met some fantastic people, got opportunities to do workshops and speaking engagements, which I never thought I could do. I've interviewed some great people, been the first to host webinars especially for job seekers, and I've had meetings with influential people here in Denmark.
That's just some of the opportunities I've attracted because of my Danish website.
4. Build Your Career Brand
When you begin to contribute to the things you know, from your career website, you'll begin to build your career brand. Chances are you, if you do it on a consistent basis, you will be considered a go-to gent/lady within your field or niche.
As long as you keep adding value on a consistent basis, you'll build a strong personal brand, and possibly gather a loyal following of like-minded people to your mailing list.
5. Increase Your Employability
All of the above will help you increase your future job security and employability.
Building your solid knowledge base and taking ownership of your name/ brand, will attract new and better career opportunities, and it helps you reach your goals in a way you can't imagine, at this time.
Beautiful things happen when you start sharing what you know with the world. Think of it this way. Every blog post you write is a ship you send out to sea, and I'm convinced at least some of them will reach the perfect destination.
With every blog post you write, and every piece of content you create, you're adding another lottery ticket to your future career, going for the big win, and the career you want and deserve.
Your career success doesn't happen by accident. You have to do it on purpose.
Question
What's holding you back from creating a career website?
Please leave your take away in the comments below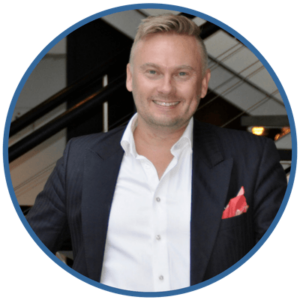 Free Email Course
No matter how your professional online presence is today, then I can help you take the next steps necessary building your career brand, so you can begin to attract more and better job opportunities based on your strongest skills, natural talents, and professional passion.
Just sign up and enroll in my free email course at the level matching your needs. Whether it's as a newbie with out a professional online presence, you 're on LinkedIn but doesn't know how to leverage your presence there, or you want to take your career brand to the highest level and get the ultimate career branding benefits.
I've got you covered!
What Is Your Take Away And First Action Going to Be?