Attract The Career You Want And Deserve
...And Unleash Your Full Potential
Sign up and get my best tips to help you begin attracting new and better career opportunities based on your strongest skills, talents, and passion.
What Career Branding Is
… And WHY You Should I Do It
You might be wondering; what is Career Branding and why I should even consider doing it? Today the job market is different than it was ten years ago. The way companies hire new employees have changed, and job security isn't what it used to be. That's why.

---
RECEIVE FREE CAREER BRANDING UPDATES
---
So, What is Career Branding?
I believe that you've got something that makes you unique, and the world needs to know it!
Your experiences, knowledge, values, and passion combined, is what makes you who you are. That's what Career Branding will help the world to see. By using my Career Branding method to position your online career brand, you'll be able to build and develop your knowledge-base and take complete ownership of your online presence.
Social Media And Your Home base
Today you've got many possibilities that didn't exist just a few years ago. Social Media and the easy access to building your online platform (career website/ home base) is a game changer for your career.
LinkedIn is a major player when it comes to professional networking today. Having an optimized LinkedIn profile can do wonders for your career opportunities. On a personal note, I couldn't have done some of the things I've got to do, without my LinkedIn network and the relations I've created there.
Sharing And Serving
Career Branding is all about sharing your knowledge. You do that through your social media platforms and from your home base. That'll make you stand out and get noticed, because of the value you bring to the table.
Serve people in your network, comment on blogs, in forums and be generous in sharing what you know, to help. Doing that will help you attract like-minded people to your network, and get more opportunities.
This Is Why You Should Do Career Branding
The job market has changed since the economic crisis hit the world back in 2007/8, and along with that change, the nice thought of job security went down the drain.
The way companies recruit new employees have changed and the shorter the contract they can get away with, the better. Which in many ways makes sense (from the employer's standpoint anyway), in regards to the way they'll be able to make shifts according to the market, and won't have the co$tly burden of firing as many people.
Stand Out In The Crowd
As I've already mentioned, I believe you've got something unique to contribute with, by just being who you are. Career Branding will help you stand out in the crowd, and get noticed for the qualities you've got.
Get More Career Opportunities And Job Security
Expand your reach, and grow your professional network. Doing Career Branding will give you more career opportunities, and with that, you'll get better job security in the future.
Make Google Your Career Booster
When you apply for a job today, and the recruiter finds your profile interesting, their next step is to hit you up on Google. So why not WOW the recruiters, by having your career website and knowledge-base show up on page one! That'll grab their attention, and give them an even better understanding of who you are, and the value you bring.
Another byproduct of having your career website is that people will find your site and articles in Google searches.
Follow me on Twitter, Facebook, and LinkedIn
Let Me Help You
Going through my 3-month 1-on-1 Mentorship Program, I'll teach you my Career Branding methods. The program will help you build your professional career brand, and it'll give you clarity on your values, career mission and goals as well as establish the foundation for you, as an authority within your industry.
Don't be a product of your circumstances, be a product of your decisions and attract the career you want and deserve!
Please leave your take away in the comments below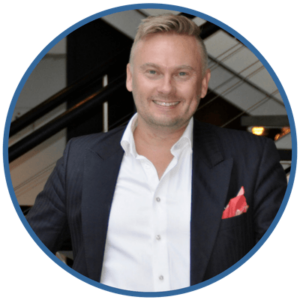 Free Email Course
No matter how your professional online presence is today, then I can help you take the next steps necessary building your career brand, so you can begin to attract more and better job opportunities based on your strongest skills, natural talents, and professional passion.
Just sign up and enroll in my free email course at the level matching your needs. Whether it's as a newbie with out a professional online presence, you 're on LinkedIn but doesn't know how to leverage your presence there, or you want to take your career brand to the highest level and get the ultimate career branding benefits.
I've got you covered!
What Is Your Take Away And First Action Going to Be?