Attract The Career You Want And Deserve
...And Unleash Your Full Potential
Sign up and get my best tips to help you begin attracting new and better career opportunities based on your strongest skills, talents, and passion.
Are You Making This Mistake,
When You Brand Yourself?
When you brand yourself, and you are serious about building a strong personal career brand, then you don't want to make the mistake of relying on Social Media. But a lot of people are doing it, and making their personal brand very vulnerable, because they don't consider this…
---
RECEIVE FREE CAREER BRANDING UPDATES
---
Are your personal brand solely based on any of these Social Media platforms:
YouTube (Google+)
… or any other social media?
If so, then you've got a vulnerable brand.
Why?
Since all Social Media platforms are owned by big cooperations, you don't have any control and don't own anything you build on your Social Media profiles. Everything you share and write on Social Media is owned by the platforms you use.
If your profile get hacked, blocked or it disappears someday, then you'll have nothing to show for your online brand.
That's why I wouldn't rely on just having a LinkedIn profile, to build my career brand. I have no control and don't know what, or where LinkedIn will be in 5-10 years. That simply makes it too vulnerable.
Be Serious When You Brand Yourself
The only way to take complete ownership of your online brand and name is to have a personal self-hosted website. That way you'll be in complete control and own everything you have on your domain.
Having a personal career website, and adding valuable content through blogging about your professional passions, will build a strong personal brand and you'll have complete ownership of everything.
My advice to you is to buy your name as a domain (yourname.com). If the .com domain isn't available, then there are many other choices to go with like .me/ .org/ .net/ .expert/ .guru and more.
To find your domain and hosting, visit Bluehost.com and register your personal domain today. The cost starts at less than $5 a month, for both domain and hosting.
I'm not saying you should drop everything on Social Media. Because it's great to interact and build connections through Social Media. All I'm saying is you don't want to rely on having a LinkedIn profile, to represent your career brand.
You want your career website to be your home base. Everything (or at least 80%) you do on Social Media, should refer back to content on your website, and use your Social Media profiles to add value, and connect with people to build your network.
Follow Niels on Twitter, Facebook, and LinkedIn
Question
What are your thoughts, about building a career brand based on Social Media?
Please leave your take away in the comments below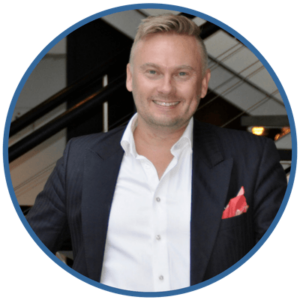 Free Email Course
No matter how your professional online presence is today, then I can help you take the next steps necessary building your career brand, so you can begin to attract more and better job opportunities based on your strongest skills, natural talents, and professional passion.
Just sign up and enroll in my free email course at the level matching your needs. Whether it's as a newbie with out a professional online presence, you 're on LinkedIn but doesn't know how to leverage your presence there, or you want to take your career brand to the highest level and get the ultimate career branding benefits.
I've got you covered!
What Is Your Take Away And First Action Going to Be?