Attract The Career You Want And Deserve
...And Unleash Your Full Potential
Sign up and get my best tips to help you begin attracting new and better career opportunities based on your strongest skills, talents, and passion.
7 of My All-Time Favorite Career Books
I thought a list of some of my favorite career books could be helpful for you, in order to gain clarity on your career path. So to help you out a bit, I've listed some of the career books that have inspired me the most throughout the past couple of years.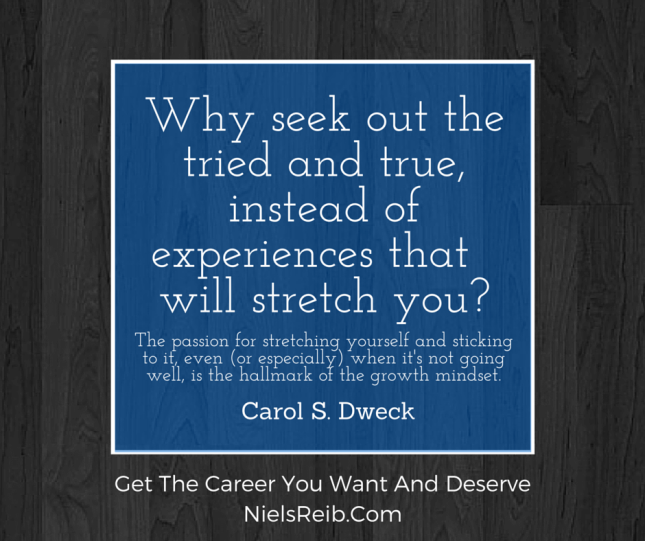 ---
RECEIVE FREE CAREER BRANDING UPDATES
---
Great Work Great Career
⭐️⭐️⭐️⭐️⭐️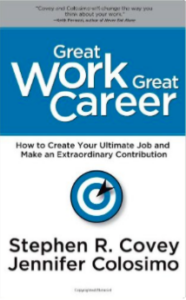 This career book is based on the same universal principals as in Stephen Covey's timeless best-seller 'The 7 Habits of Highly Effective People'.
In Great Work Great Career, Covey and Jennifer Colosimo lay out the blueprint to help you create a career, where you can make the impact you desire to make.
This is a book that'll give you a proactive way of taking charge of your career. It'll give you great advice about standing out and delivering at interviews and in the workplace.
The book will help you find a higher professional purpose, and create a contribution statement you can actively use as your career compass.
Get Stephen Covey and Jennifer Colosimo's 'Great Work Great Career' here.
---
Strengths Finder 2.0
⭐️⭐️⭐️⭐️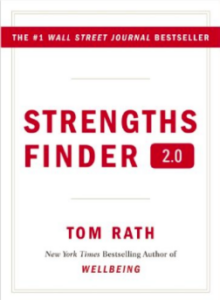 This is a great little book if you have difficulty getting clarity on your skills and strengths.
Strengths Finder 2.0 is based on Gallup's 40-year study of human strengths. All this has been summed up into 34 of the most common talents.
Along with the 34 most common talents, Strengths Finder 2.0 will give you ideas on how to take action on all of those talents, so you can put them into play in a useful way.
Get Tom Rath's 'Strengths Finder 2.0' here
*With a purchase of the book, you also get free access to the Clifton Strength Finder Test. Click here to view my top 7.
---
Start With Why
⭐️⭐️⭐️⭐️⭐️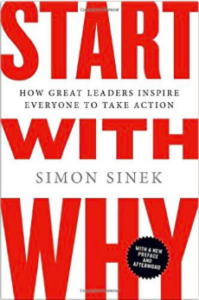 In 'Start with Why' Simon Sinek dive into the power of communicating from the inside out.
He talks about the 'Golden Circle' concept. That is starting, for instance, your elevator pitch with why you do what you do. And not with what you do and how you do things.
This book can really help you create a way of communicating that will resonate with people on most levels.
Once you get clear about your why you'll begin to attract people's attention to the things you do in a powerful way.
Get Simon Sinek's 'Start With WHY' here.
---
Drive
⭐️⭐️⭐️⭐️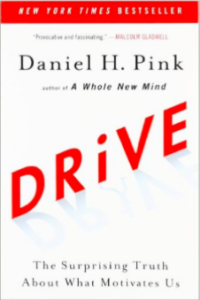 In 'Drive' Daniel Pink talks about what it takes for us to be motivated in the workplace.
Pink talks about the three pillars of how what it takes to stay motivated over a longer period of time, and here's a catch… Money isn't one of them.
To me, this book was an eye-opener! It made me take a closer look at what kind of tasks I'm motivated by and why. Now, it a lot easier to go after the kind of projects that bring the best out in me.
Get Daniel Pink's 'Drive' here.
---
The Go-Giver
⭐️⭐️⭐️⭐️⭐️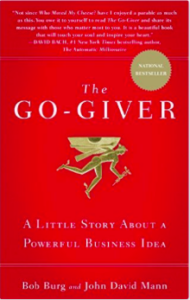 Bob Burg and John David Mann have written this little masterpiece on bringing value to the people around you through having a Go-Giver mindset.
Reading this book have given me a lot of great inspiration about how to network. I try to implement the five laws that the book is describing whenever I can.
The Five Laws of Stratospheric Success
Value  ⎟  Receptivity  ⎟ Influence  ⎟  Authenticity  ⎟  Compensation
Get Bob Burg and John David Mann's 'The Go-Giver' here.
---
Promote Yourself
⭐️⭐️⭐️⭐️⭐️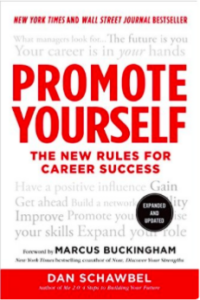 Dan Schawbel has a story that really show how sharing your passion combined with your skills can lead to amazing things.
Dan started a blog where he wrote about his passion (social media) and how companies could use that in HR…
One of his blog posts got picked up by The New York Times who wrote an article about Dan. That led to a promotion in the company Dan already worked in. They established a new position, where he got to work with his passion.
Get Dan Schwabel's 'Promote Yourself' here.
---
7 Habits of Highly Effective People
⭐️⭐️⭐️⭐️⭐️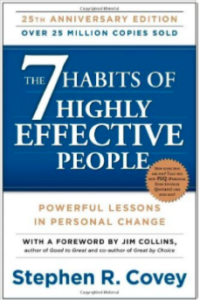 This one might come as a surprise to find here on a list of career books. But to me, it's a book you should consider reading if you want to grow, not only professionally but personally as well.
The timeless and universal principles this book is built around, have been life changing for me and have played a big part in getting me to where I am today.
The 7 Habits
Proactivity ⎟  Begin with the end in mind ⎟  First things first ⎟  Win-Win ⎟  First seek to understand, then to be understood ⎟  Synergy ⎟  Sharpen the saw
Get Stephen Covey's '7 Habits of Highly Effective People' here.
---
That is seven of my favorite career books. Now I'd like to know what career books you're reading, and which ones you've have found helpful in your career.
(*links in this article are affiliate links)
Please share some of your favorite career books in the comments below.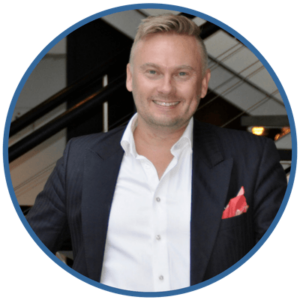 Free Email Course
No matter how your professional online presence is today, then I can help you take the next steps necessary building your career brand, so you can begin to attract more and better job opportunities based on your strongest skills, natural talents, and professional passion.
Just sign up and enroll in my free email course at the level matching your needs. Whether it's as a newbie with out a professional online presence, you 're on LinkedIn but doesn't know how to leverage your presence there, or you want to take your career brand to the highest level and get the ultimate career branding benefits.
I've got you covered!
What Is Your Take Away And First Action Going to Be?