Blogging on LinkedIn Pros and Cons
- and a HUGE thing to Consider -
There is no doubt that blogging on LinkedIn, can do great things for your career brand. But there's something you need to consider before you choose to go all in.
Here are a few Pros and Cons…
The Pros of Blogging on LinkedIn
Blogging on LinkedIn has its advantages, and you should buy into those, to build your career brand.
It'll build your presence and brand
Your blogs will be shown on your profile, for visitors to see
You'll attract more connections with the same interests
Increase your visibility
If your content is great, you might get on one of the LinkedIn Pulse channels, and reach even more people
The Cons of Blogging on LinkedIn
I suggest you take this one HUGE thing into consideration before you start blogging on LinkedIn. You don't own the content you write or share on LinkedIn, LinkedIn does…
What does that mean to you?
Well, it means that you rely on LinkedIn, a platform you have no control of, to build your career brand. In my opinion, that puts your brand in a vulnerable position.
If LinkedIn makes changes to the setup, you can't do anything about it. Or, worst case, if LinkedIn goes out of business, then everything you've done to build your brand, will be lost.
Everything You do on social media, should refer back to your personal career website and homebase
The Ultimate Strategy
To take complete ownership, and control to build a sustainable online career brand, you should have a personal career website. By blogging about the topics you're most passionate about, you'll build your knowledge powerhouse. That'll make your brand stand out even more, and show you're highly engaged in your career.
A career website should be your home base. It's there; your communication should come from.
In my opinion, the absolute ultimate strategy would be the combination of writing blogs on LinkedIn, and on your career website. Doing that, you'll build a very strong presence overall, not only on LinkedIn but also in Google searches, which will drive traffic to your career website as well.
I would recommend at least a 3 to 1 blogging ratio. Writing one blog post on Linkedin, for every three you write on your career website. Simply because you need to create most of your content to your home base, where you own it.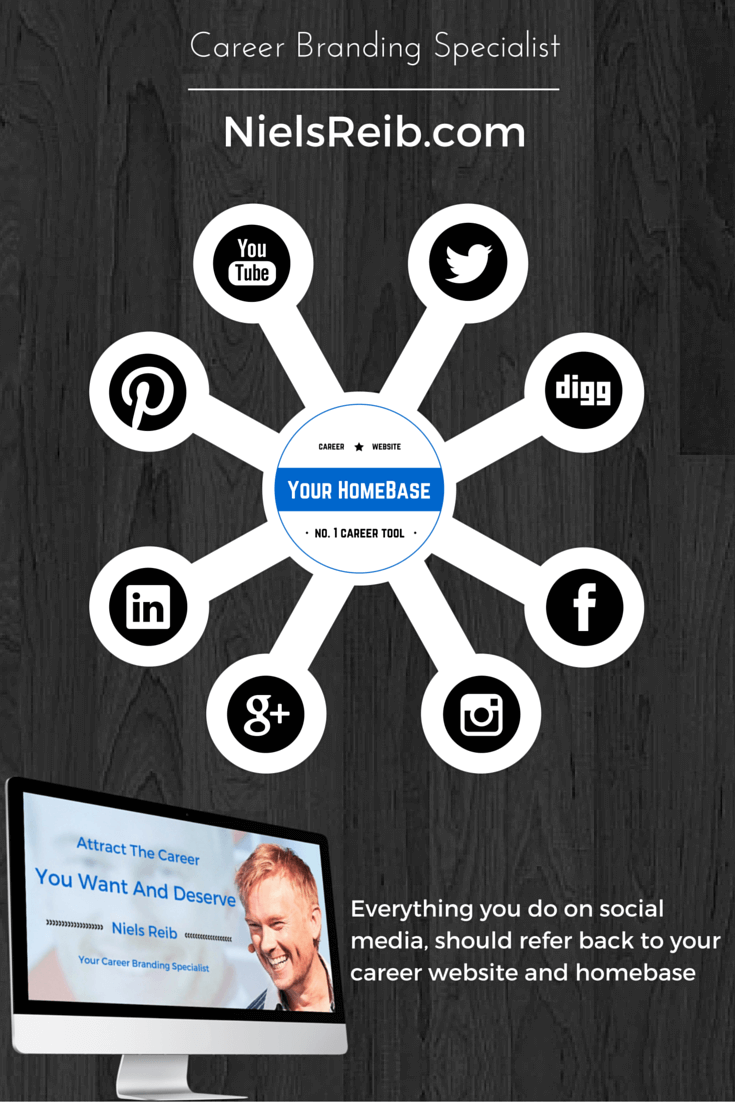 If you want more inspiration like this, then drop your name and best email down below, then I'll make sure you get my best career and personal leadership tips in your inbox.
Get productivity and career inspiration in your inbox starting today.
Step 1
Schedule A Video Call
Get together with Niels, and discuss your career, your plans, and where you'd like to go next.
Step 2
A Strategy & Plan To Follow
Working with Niels, you'll get guidance and expertise to help you get the career you dream of.
Step 3
Get Longlasting Results
Having an authentic brand will help you attract the best career opportunities for years to come!.
Or… Schedule A Video Call Today
If you find working from home challenging, then book a session and let's set you up for success.
Want all my best tips and help to get used to this new situation minimizing distractions and improving your productivity?
Book your time today and start implementing new work strategies this week.
You Might Also Like These