Attract The Career You Want And Deserve
...And Unleash Your Full Potential
Sign up and get my best tips to help you begin attracting new and better career opportunities based on your strongest skills, talents, and passion.
The Ultimate Career Branding Benefits
In a job market where job security is part of the past, you need to have a more proactive mindset as an employee. In this post, I'll share the ultimate career branding benefits, which can help you get the jobs you want.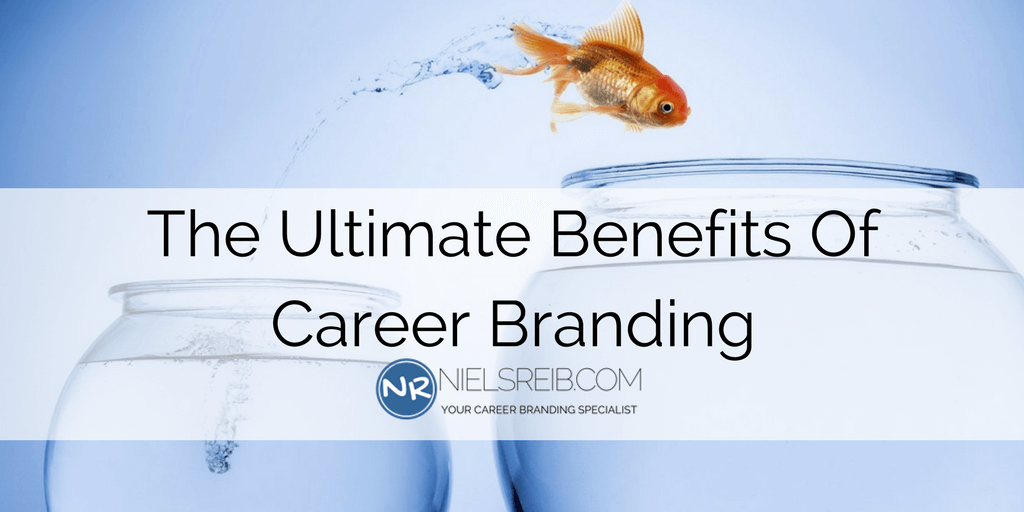 ---
RECIEVE FREE CAREER BRANDING UPDATES
---
Sometimes we need to do something that's a little outside of our comfort zone if we want to accomplish our goals and succeed. If you're ready to take the leap and implement career branding as part of your career strategy, then you can set yourself up to reaping some amazing benefits and accomplish some great things in your career.
The Ultimate Career Branding Benefits
When implementing the career branding strategy, I teach and coach my clients to use; you'll automatically start a process of getting some universal principals to work for you, which will help you achieve the ultimate career branding benefits.
I'm not going to go all woo woo and law of attraction on you here. But, there is something to it. When you share things you're passionate about you are very likely to attract people with the same interest. It's just that, many of us aren't good at letting others what we're good at and passionate about professionally. Which is why, many end up in jobs that are uninspiring, not getting to do work that matters to them.
But that's about to change. At least, if you implement career branding into your career. Then, you set yourself up to attract more and better career opportunities that align with your career ambitions and goals.
⭐️Creating Your Personal Online Knowledge-Base
Setting up your career website is the most powerful way to establish your online career brand. Here you want to write about and share your ideas, visions, thoughts, and experiences through your career blog.
Writing content consistently throughout your career will help you create a powerful personal knowledge-base. Your unique content will show up not only if people Google you, but also when they Google topic's you've written about.
You'll not only benefit from having Google as your promoter, but you can also use the content you create proactively. Should you apply for a job, then hyper link to content you've written on your blog that is relevant to the position you're applying for in your resumé and cover letter.
This one is a game-changer and something that will set you a part from the crowd.
When I interviewed Senior Recruiter, Joe Burridge, for The Career Branding Summit, he said that every time he comes across a candidate that hyperlinks to a personal website he clicks it to find out more about the person behind the application. And Joe is not the only recruiter doing that. A recent CareerBuilder survey shows that 93% of recruiters use Google and Social Media to scan their candidates. So why not be helpful, and link to your website and social profiles in your application.
⭐️Attracting Like-Minded People To Your Professional Network
With 80% of jobs being filled through networking, it's no secret that your professional network is essential if you want to land a job today. Having strong connections with people in your industry can make the difference when you're on the look out for new career opportunities.
Sharing your posts on relevant Social Media platforms, like LinkedIn, will help attract other professionals who have an interest in your field to your network. Your connections and professional relationships will get to know you based on the content you write and create. And, it will help you attract the right kind of jobs and career opportunities.
⭐️Reclaiming Job Security
The reality of today's job market is that most employees around the World don't have any job security anymore. And with the hiring trends going towards more part-time, time limited and freelance hires it doesn't seem that will change.
One big trend that's taking off more than ever is companies recruiting contingent workers. Whether you want to call it contracting, or consulting, or the "gig economy," more companies than ever are choosing to "rent" rather than hire talent.
Bronwen Hann, Senior Recrutier and Partner @ARGENTUS

Source: Undercover Recruiter
Having a network of like-minded people that have a strong sense of what you're capable of and great at, because of your content you create, will help you stay top of mind in case they need someone with your unique talents and skills.
⭐️Getting To Do Work That Matters To You
According to a 2017 Gallup report, 70% of Americans aren't engaged in their jobs. In my opinion, that is way too many people going to work every morning with out looking forward to contributing to the jobs they're in. It cost's not only companies big money not to have engaged employees, but it also affects you as the employee.
When we get to do work that we're engaged in and feel that matters to us, then we're delivering better results, we've got more and better energy, we're less stressed and got more to give to the people around us in general.
That's why I'm so passionate about career branding and one of the great career branding benefits.
I want to help as many people possible get to do what they're most passionate about and great at. I want you to go to work every morning knowing you're contributing at your highest level doing something you love to do and that matters to you.
Based on your career brand, people will know you because of your content and the things you're passionate about professionally. That will result in more career opportunities giving you a chance to get to do work that matters to you. And, you can do your best work and contribute at your highest level.
⭐️Establishing Yourself As a Thought Leader
Becoming a thought leader is the ultimate level of career branding you can reach.
This is where you can come to benefit from the effort you put into building your career brand. It's not going to happen overnight. But if you're generous sharing your ideas, visions, and thoughts, then this is within reach for you to accomplish. If that's what you'd want, that is.
You don't need to have ambitions to become a thought leader. Career branding can help you on so many levels in your career. This is just the ultimate benefit if you want to take that far. You can also become a thought leader within your company by sharing your insights with your colleagues.
When you become a thought leader in your industry, you can end up creating your own business and get asked to do consulting, keynote presentations, etc.
To Sum It Up
As you can see, there are multiple ways career branding benefits your future career goals and opportunities. It sets you apart from professionals not taking advantage of the career branding strategies you can get access to by joining my email course below.
Taking ownership of your online presence can be a very effective way for you to attract career opportunities.
Please leave your take away in the comments below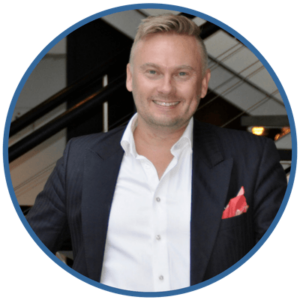 Free Email Course
No matter how your professional online presence is today, then I can help you take the next steps necessary building your career brand, so you can begin to attract more and better job opportunities based on your strongest skills, natural talents, and professional passion.
Just sign up and enroll in my free email course at the level matching your needs. Whether it's as a newbie with out a professional online presence, you 're on LinkedIn but doesn't know how to leverage your presence there, or you want to take your career brand to the highest level and get the ultimate career branding benefits.
I've got you covered!
What Is Your Take Away And First Action Going to Be?