Simon Sinek Interview
Author of Start With Why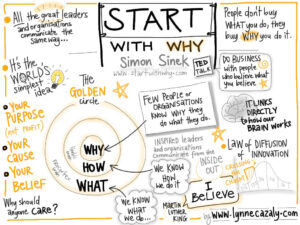 First time I came across Simon Sinek, was back in 2012 when I saw his famous TED Talk 'How Great Leaders Inspire Action'. And to use a famous movie line, I've got to admit, he pretty much had me at hello.
In just 18 minutes, Simon had me hooked to the concept of the Golden Circle.
Simon has started a 'Start With Why Movement', with his concept and today he is a Thought-Leader, Author of 'Start with Why: How Great Leaders Inspire Everyone to take Action'
 and 'Leaders Eat Last: Why Some Teams Pull Together and Others Don't
' and International Keynote Speaker.
I was fortunate to get a sit down with Simon on Skype, to a talk about how to find your dream job and of cause the Golden Circle.
Interview with Simon Sinek
Watch Simon Sinek's TEDx Talk
Find out more about Simon Sinek at startwithwhy.com.
Follow Niels on Twitter, Facebook, and LinkedIn
Work With Niels