Attract The Career You Want And Deserve
...And Unleash Your Full Potential
Sign up and get my best tips to help you begin attracting new and better career opportunities based on your strongest skills, talents, and passion.
How To Land Your Dream Job Using Career Branding
Today's job market is more competitive than ever, and 93% of Recruiters admits using Google to research candidates. That's why it's crucial that you have a GREAT online presence if you want to land your dream job.
Learn how career branding can help you build a solid online reputation based on your strongest skills, natural talents, and passion so you can land that dream job.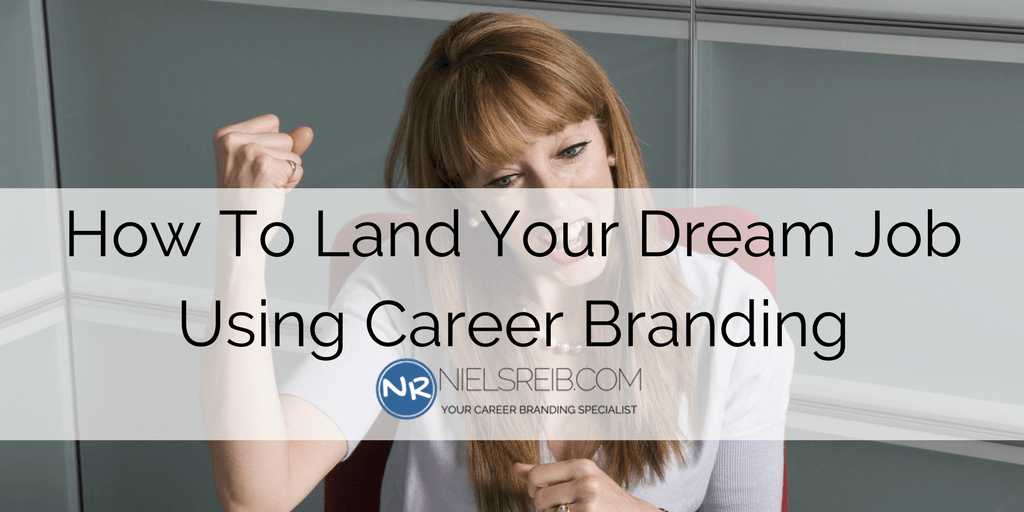 ---
RECIEVE FREE CAREER BRANDING UPDATES
---
First Of All, What Is Career Branding?
Career branding is a way to help you stand out in the job market and attract more and better career opportunities so you can land your dream job and get to do work that is meaningful to you.
It might come as a shock to you, but today your first impression will most like be your online presence which means it's what a recruiter or hiring manager find out about you online, that will decide whether or not you're going be called in for the interview that will land your dream job.
It's about taking ownership of your online presence and building a robust knowledge-base that will not only impress hiring managers, recruiters, and headhunters, but it's also a proactive way to make Google your promoter and cheerleader.
Having a strong online presence will have an impact on the career opportunities you'll get in the future, so let me give you a few tips to get started on your career branding journey so you can land your dream job.
5 Steps That Can Help Land Your Dream Job
I've outlined the steps you need to take if you want to land your dream job and get to do work that matters and makes you thrive. So, if you just follow these steps, you'll set yourself up for future career fulfillment and success.
#1 Clean Up Your Online Reputation
If you want to increase your chances landing your dream job, then you need to do is to clean up your online reputation. Since hiring professionals are using every tool out there to gather information about you, you want to make sure they don't find things that could demolish your chances of getting invited in for an interview.
Recently I received an email from someone who had commented on a post on one of my other websites a couple of years ago. This woman wrote and asked if I could delete the comment.
At the interview this is what had happened:
At the interview, they caught her off guard. One of the interviewers asked about a comment she had made (on my website) and asked her to explain what she meant by it.
She almost felt violated because they had Googled her and found the comment.
But it wasn't hard to find. It showed up second on page one of Google when they Googled her name.
So, you need to Google yourself and make sure nothing comes across as damaging from a hiring professionals point of view. If anything shows up, then you need to remove it. If you can't delete the content by yourself, you reach out to the webmasters.
#2 Optimize Your LinkedIn Profile
LinkedIn is the easiest place to start building your online presence. Having an optimized LinkedIn profile will help hiring professionals find you on the worlds largest professional networking platform so that you can land your dream job.
If you're not leveraging and succeeding with your LinkedIn presence, then join my free email course below and get weekly action steps. That will help you optimize your profile and give you strategies to build your network.
---
---
 #3 Share Relevant and Industry Related Content
When you come across content, you find valuable then don't hesitate to share it with your LinkedIn connections. It could be articles about trends in your industry, books you read that are relevant to your field, or your take away from conferences and industry events.
It could also be sharing things you've come across in a daily email with your current manager or boss. I heard about someone doing something like that consistently for a period of nine to twelve months. Even though she never got a response from her manager, she kept sending him updates sharing her take aways from articles and books she was reading.
One day, her manager called her into his office. There was an opportunity in another department at the firm, and he had been sharing her emails with the director of that department, and she wanted her on the team.
So, maybe that's a way for you to land your dream job within your current company.
Always have a go-giver mindset and share content that inspires you with your colleagues and professional network.
#4 Take Ownership of Your Online Presence
Get a personal domain (yourfullname.com) and set up a career website of your own.
The reason you want this is that it's the only way you'll own and control the content you create online. You have to be on LinkedIn to connect and network with people from your industry. You just don't have control, and you don't own the content you share on there.
And oh, another thing is you don't know where LinkedIn will be in 5 or 10 years from now.
So, to take complete ownership of your online presence, you need a career website and blog.
#5 Build a Professional Knowledge-base
Now that you have a career site it's time to start creating content. Write about the things you're passionate about, comment on industry trends, interviewing industry leaders, writing book reviews and so on.
Sharing knowledge is a powerful way for you to build a career brand that will make you stand out. It gives hiring professionals great insight into the person you are and how you can contribute in a professional setting.
The remarkable outcome of creating content for your website is that over time you'll build your professional knowledge. It will serve you as people will begin to find you based on the content you create and not just by Googling your name.
When you apply for that dream job, then hyperlink to content on your blog to catch the employers attention. You might have a blog post or a case study that has to do with the position you are applying.
Please leave your take away in the comments below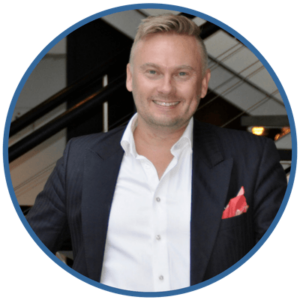 Free Email Course
No matter how your professional online presence is today, then I can help you take the next steps necessary building your career brand, so you can begin to attract more and better job opportunities based on your strongest skills, natural talents, and professional passion.
Just sign up and enroll in my free email course at the level matching your needs. Whether it's as a newbie with out a professional online presence, you 're on LinkedIn but doesn't know how to leverage your presence there, or you want to take your career brand to the highest level and get the ultimate career branding benefits.
I've got you covered!
What Is Your Take Away And First Action Going to Be?