How To Make Your Job Application So Good They Can't Ignore You
Wouldn't it be awesome to know how to make your job application stand out from the crowd to help you land that interview for your dream job? That's the powerful strategy I'm going let you in on and help you master with this post.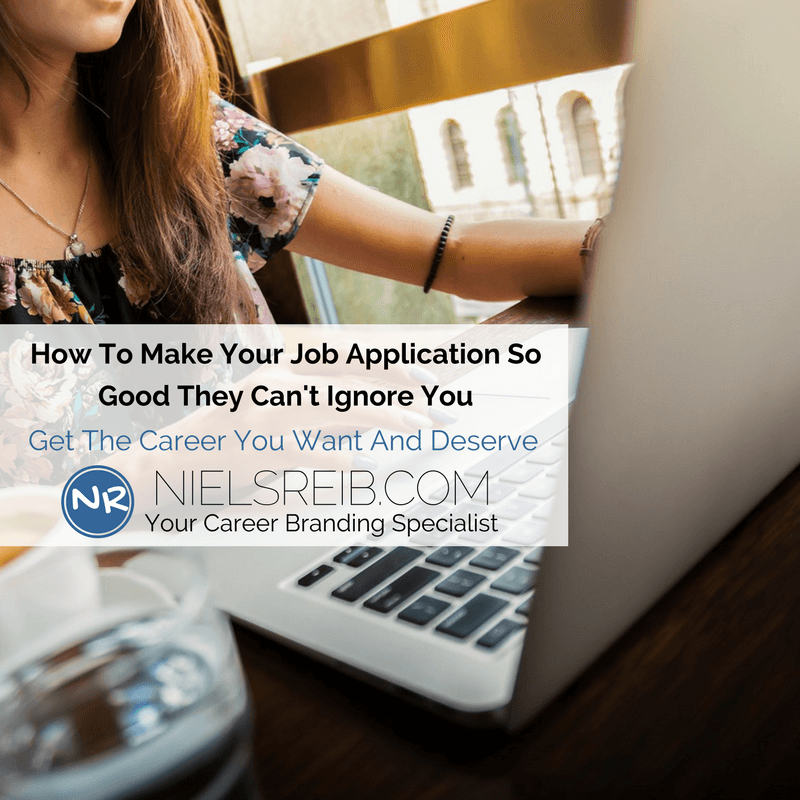 ---
GET FREE CAREER BRANDING TIPS
---
Today, applying for a job has almost turned into an art form. It's become an important skill to learn if you want to land that next job, that'll help you get where you want to go in your career.
But, what if I told you there's a way for you to make you and your job application stand out. And build your personal career brand at the same time!
Here's A Strategy That Can Help You Do Just That
First of all…
… whenever you apply for a new position make sure to write a targeted application and resume for the job. Don't just write a one size fits all resume or job application, that doesn't make you stand out in any way. On the contrary, it shows the employer you are lazy and haven't taken the time to research the company and the position.
When you apply for a new position you want to:
Visit their website and research the company
Look for anyone in your LinkedIn network with connections to the company and reach out to find out what they have to say about the organization, the work atmosphere, etc.
Find a way you can create unique value to the position
Spell-check before you send the job application
(I recommend you take a look at grammerly.com, which is an excellent app I use which has both a free and paid version)
You want to help…
… the hiring manager or recruiter by linking to your social media profiles like LinkedIn, Facebook and Twitter. We know they like to scan a candidate's social profiles if they find a profile interesting, so why not be helpful and just make it easy for them to find you.
Here's the kicker…
… and what will make you stand out like no other applicant.
If you want to hit your job application out of the park, then link to an article, blog post or video you've written and created, preferably on your personal career website. Having a personal career website/ blog shows employers you're engaged, passionate and serious about your professional life.
Hyperlinking to a blog post that you've written on a subject which is relevant to the position you're applying for in your job application will most definitely spark the interest of the hiring manager or recruiter and lead them to click the link and read it.
You can also, instead of hyperlinking to a blog post, link to a short  introduction video of yourself so the hiring team get to meet you before they call you in for an interview.
Implementing this strategy, you'll extend your application to your entire website. Because once you've got the hiring professional on to your personal career blog, then chances are they'll dive in deeper and learn more about what you can offer in regards to the position you're applying for.
Recently, I read an article by a recruiter who mentioned that 2 of 3 times she would click a link, referring to a personal blog or website mentioned in a resume or job application.
So, if you want to stand out from the crowd then it'll most likely pay off to set up a professional career website and blog in the pursuit of the career you want and deserve.
Want to get help?
Let me assist you in taking your career and brand to the next level.
I'll help you create a powerful online presence and career brand that will not only help you when you apply for jobs but also attract career opportunities to you.
Click to book your free 15-minute pre-mentor session and hear more about I can help you.
---
Please leave your take away in the comments below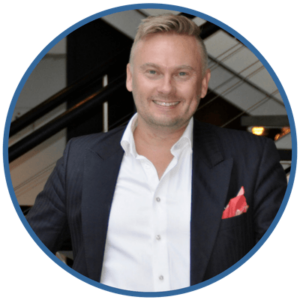 Free Email Course
No matter how your professional online presence is today, then I can help you take the next steps necessary building your career brand, so you can begin to attract more and better job opportunities based on your strongest skills, natural talents, and professional passion.
Just sign up and enroll in my free email course at the level matching your needs. Whether it's as a newbie with out a professional online presence, you 're on LinkedIn but doesn't know how to leverage your presence there, or you want to take your career brand to the highest level and get the ultimate career branding benefits.
I've got you covered!
What Is Your Take Away And First Action Going to Be?