Book Review ⎮ School of Greatness
by Lewis Howes
Lewis Howes is the host of the very popular podcast 'The School of Greatness'. Over the last couple of years, he has interviewed over 200 successful people, from all walks of life. Lewis has collected 8 of the greatest characteristics, that he discovered from doing the interviews, into 'The School of Greatness – A Real-World Guide to Living Bigger, Loving Deeper and Leaving a Legacy'.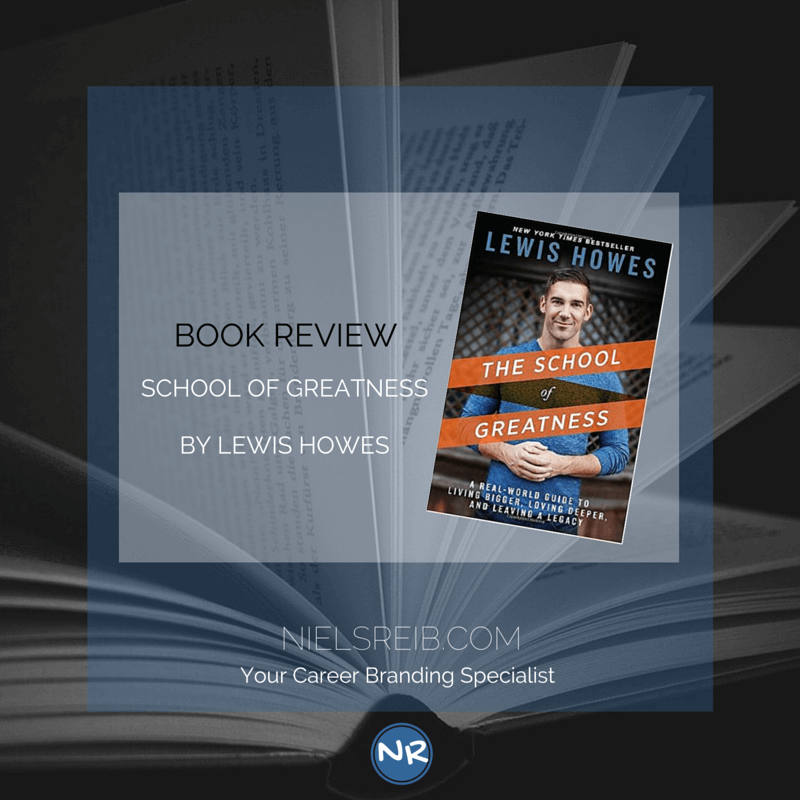 ---
Lewis Howes is a former two-sport All-American turned pro football player. He suffered a career-ending injury and had to reinvent himself to get back on track, after spending 18 months depressed on his sister's couch.
Lewis has an incredible hunger for learning. So when he launched his 'School of Greatness' Podcast back in 2013, he set out to interview inspiring and successful people from all walks of life.
8 Characteristics Succesful People Share
These are the 8 characteristics people how have achieved greatness have in common, according to Lewis' findings.
1. Create a Vision
In order to be successful, you need to know where you're going. That's why people who achieve greatness all have some kind of vision of what they want and where they want to go.
2. Turn Adversity into Advantage
Don't let life's struggles get you down. Learn from your experiences and turn them into an advantage.
3. Cultivate a Champion's Mindset
Lewis describes a Champions Mindset as being all about focus, belief, flow and emotional intelligence and being completely dedicated to one's vision.
4. Develop Hustle
Never stop, always keep pursuing your goals and build momentum.
5. Master Your Body
Take care of your most important asset, your body. When you're in a good physical shape, you perform better in all areas.
6. Practice Positive Habits
Set your self up to succeed by building positive habits. Wake up and get a great start to each day, that will improve your productivity. I've written about my morning routine here, which was inspired by School of Greatness.
7. Build a Winning Team
Surround yourself with people who's adding to your self-esteem, push and support you towards reaching your goals.
8. Be of Service to Others
Have a Go-Giver mindset, help and inspire others.
My Opinion
of 5
You can get the greatness book here
One thing I really like about 'The School of Greatness', is that you get the stories of some ordinary people, who have achieved amazing things in life. It's inspiring and shows that it's possible for everyone to achieve greatness if you setup yourself with the right characteristics.
'The School of Greatness' an easy read. It's a great book that can help you create a map, not only for your career but in life in general. Lewis is coaching you through the 8 characteristics with exercises, and additional download material, that'll help you to stay motivated on your way to greatness.
It's great and inspiring, how Lewis shares some of his own experiences throughout the book. From the time of his pro football career, and how he managed to turn a career ending injury, into a successful business by reinventing himself and his vision.
You can find 'The School of Greatness Podcast' on iTunes, Stitcher, and Soundcloud
You can get the greatness book here
I would love to hear your opinion, if you have read 'The School of Greatness', in the comments.