News Update
Online LinkedIn Course In The Making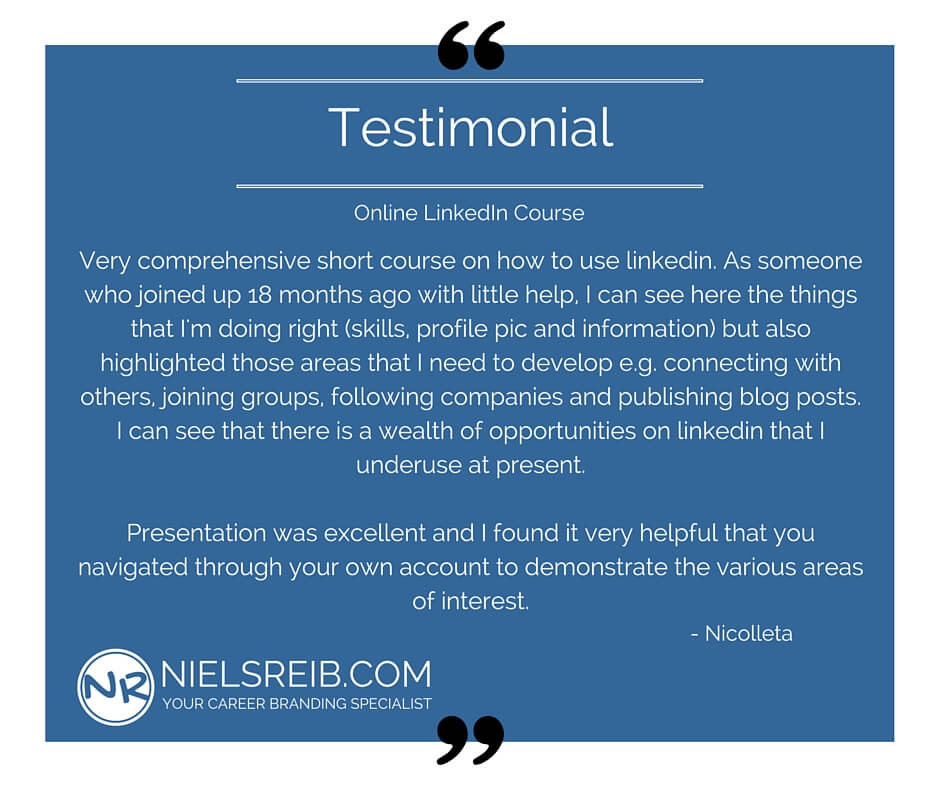 First of all, I want to thank you guys for the great feedback I've received on the draft of the LinkedIn course. As a result, I'm now piecing it all together for the upcoming online LinkedIn membership course, that will help you get an effectively and professionally set up profile on LinkedIn.
I'm really excited to show you the final result, which will be ready to launch and buy in August. The course is going to be very comprehensive and set up in a way that will make every step actionable and transforming for your LinkedIn presence.
Your LinkedIn Questions Answered
Take a quick survey on LinkedIn right here and let me know what your top questions are about LinkedIn.
Don't Miss The EARLY BIRD Bonuses!
Sign up now to get your chance to grab early bird bonuses worth $674 when I open up for enrollment.

Get Noticed! on LinkedIn and attract clients, customers or better career opportunities.