News Update
Interviewed for the ZeroLivesLeft Business & Career Podcast
Today, I was interviewed for the ZeroLivesLeft Podcast by Host and Online Reputation Expert Wayne Denner.
Wayne and I had a great talk about career branding and how to build and maintain a strong authentic career brand, to help you attract the career you want and deserve.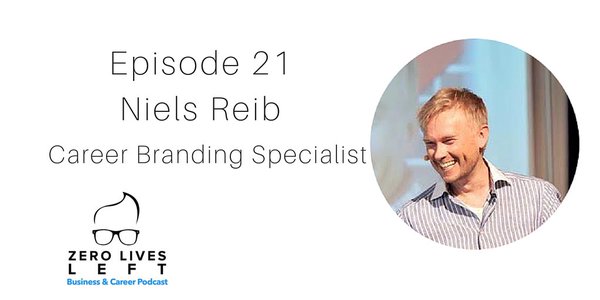 Comments on the Episode
Packed full of Top #CareerBranding Tips from the Boss @NielsReib ?? https://t.co/XqhcV6nVP5

— ZeroLivesLeft (@ZeroLivesLeft) 1. april 2016
Drinking coffee & having a listen to @ZeroLivesLeft latest podcast this morning with @NielsReib on #careerbranding – interesting insights!

— Laura Dunn (@lauradunnonline) 8. april 2016
@NielsReib @ZeroLivesLeft loved what you said about the career value proposition is like making a red wine sauce, keep tasting and tweaking

— Laura Dunn (@lauradunnonline) 8. april 2016
"Talk about what you know – what's obvious to you might be amazing to others" – @NielsReib@ZeroLivesLeft@lauradunnonline#careerbranding

— Tony Lopes (@tonylopeswrites) 8. april 2016
Listen to the podcast and get my top 5 career branding tips here.