GET A PRO LINKEDIN PROFILE IN NO TIME
Have you failed at getting the most out of your LinkedIn profile and presence?
Are you overwhelmed by having to figure out how LinkedIn works and how you can get anything out of being on the world's largest professional networking platform?
Then don't wait any longer! The Get Noticed! on LinkedIn online course will guide you through the entire process of setting up and optimizing your profile, how to connect with other professionals and help you build your career brand.
Testimonial
Prior to taking Niels' course on LinkedIn, I hadn't taken my presence on that platform seriously. Honestly, I was intimidated by it. Because of that and my lack of understanding on how it is designed to work at its full potential, I had filled out the bare minimum as a "placeholder". I meant to go back and update my profile and explore how to effectively engage with the network there, but just never did. Until now that is!
Through Niels' enlightening training, I now understand not only WHY it is so important for me to optimize my presence on this platform, but also now have actionable steps to take in HOW to do so! I now realize the depth of potential on Linkedin I'd been missing out on simply by not educating myself and allowing myself to be intimidated.
Keywords, groups, endorsements, settings – oh my! There were so many helpful features, tips, and tricks I learned about through Niels' course that I just didn't understand or had completely missed before. While some might be overwhelmed at the idea of tackling a new platform or going deeper with one that has so many brilliant tools and features – fear not! Niels' breaks it down like a pro in manageable, bite-size videos with clear action points to help you put this new information into practice right away. You can update your profile, join groups, learn how to write recommendations, and connect with new professionals even as you take the course, pausing between the short videos to implement the new information as you go. It's like he's walking you through each step!
Thanks to his course, my profile and engagement on LinkedIn are already on it's way to awesome – which ultimately helps solidify and grow my professional presence and extend my network reach. As a young professional and small business owner in this day and age especially – that has never been more important to embrace!
Thanks, Niels – I literally couldn't have/wouldn't have done it without you. I am so excited now to try all of the new things I've learned and finish building out my profile and get started effectively engaging with the vibrant community of professionals across the globe on LinkedIn!"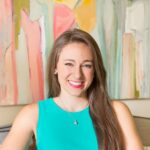 Kathryn LeMaster ⎟ Interior Designer
With more than 400 million users LinkedIn is the world's largest professional networking platform, where your presence can help you attract the right career opportunities, clients, or new business, grow your network and build your career brand.
GET NOTICED! ON LINKEDIN WILL HELP YOU DO JUST THAT!
Optimize Your Profile
LinkedIn is an excellent social media platform to display your professional profile online.
But to leverage your presence you need to have an optimized profile in order for others to find you.
This Part Of The Course Includes:
A Complete Walk-Through Of All Profile Elements
---
How To Optimize Your Profile
---
Get An All-Star Linkedin Profile Status
---
Give And Receive Testimonials And Endorsements
---
---
Grow Your Network
Networking and being connected to the right people has never been more important if you want to succeed in your career and LinkedIn is the best platform to build professional relationships with others from all over the world.
This Part Of The Course Includes:
Utilizing Profile Updates And Commenting
---
Tips To Attract More Visitors To Your Profile
---
Networking Tips That Will Make You A Pro Connector
---
How To Utilize The Groups On Linkedin
---
Build Your Career Brand
With 93% of recruiters admitting to scanning candidates online, having a great career brand on LinkedIn is a must in today's job market.
LinkedIn offers multiple ways for you to create an impressive career brand.
This Part Of The Course Includes:
Blogging And Sharing Your Knowledge
---
Creating An Attractive Professional Headline
---
Creating A Powerful Career Value Proposition
---
Creating Awesome Taglines
---
Creating your personal unique profile header
---
Ready To Take Your Linkedin Profile To The Next Level?
My mission is to help you get to do what you're most passionate about, because when you do what excites you the most, you'll be less likely to get stressed, you'll have more energy and more to give to the most important people in your life.
That's why I want you take action and enroll in the Get Noticed! on LinkedIn Course, and take your LinkedIn profile to the next level, so you can begin to attract more of the right career opportunities through a strong and professional LinkedIn presence.
You Deserve The Career You Want
… And Career Security!
The easiest way to start to attract more of the right career opportunities is by being active on LinkedIn, and having an optimized profile.
Recruiters are using LinkedIn to recruit employees more than ever, and that's not a trend which is changing. So, having a strong presence on Linkedin is a must if you want to get noticed by people on the hunt for your talents.
Attract The Right People
… And Build A Strong Professional Network
Through my Authentic Career Branding strategies, you'll attract the right kind of people to your network and build strong professional relationships based on your career passions and strengths. These connections will become your eyes and ears in the job market which will help you regain better career security.