GET NOTICED! ON LINKEDIN
4-WEEK ONLINE COURSE
ENROLLMENT NOW OPEN
DON'T WAIT ANY LONGER TO GET A PROFESSIONAL PROFILE
Career Tips, Tools & Inspiration One Interview at a Time
Here you find my collection of interviews. I will be adding new career related interviews on a regular basis, and if you've got someone you would like me to interview, or a topic you would like to know more about, then shoot me an email with your request.I look forward to your request and I'll do whatever I can, to make it happen.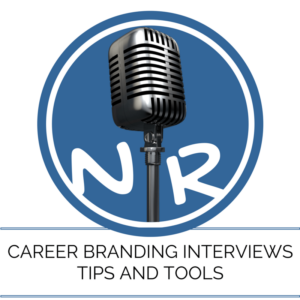 GET YOUR PEN AND PAPER READY, SIT BACK, RELAX AND ENJOY
How To Get Career Success Through A Go-Giver Mindset
With Co-Author of the Go-Giver Bob Burg
The Go-Giver is one of my all-time favorite career books and in this interview, Bob Burg talks about the 5 laws of stratospheric success and how you can implement them into your career in order to achieve your career goals.
How To Prepare For A Successful Career Change
With Career Transition Expert Hanneke Antonelli
If you aren't satisfied with the job you're in and thinking about making a change, but not really know how to take action. Then this one is for you. Because you deserve to do what you love and be fulfilled by what you do.
Career Transition Expert Hanneke Antonelli delivers some actionable steps in this episode!
How To Prepare For The Future Job Market Now
With Future Analyst Henrik Good Hovgaard
Do you want to know what the future job market will be like, according to the hard and soft trends? In this interview Niels Reib is joined by Future Analyst Henrik Good Hovgaard from FutureNavigator for a talk about some of the hard trends for the future job market.
Henrik drops some pretty interesting insights and tips, so you can prepare for the future starting today.
---
Do you want to book Niels for an interview for your podcast or for him to do a keynote on Career Branding?
Then shoot him an e-mail with your enquiry at booking @ nielsreib.com
Zero Lives Left Business & Career Podcast
Niels Reib Interviewed about Career Branding and LinkedIn
In this interview, hosted by Irish Online Reputation Expert Wayne Denner, Niels Reib talks about how career branding can help you attract and position yourself to get more and better career opportunities.
Hear about the Career Branding Roadmap and how Niels can help you unleash your full potential, through career branding.
How To Manage Your Online Reputation
With Online Reputation Expert Wayne Denner
On this episode of 'Attract the Career You Want and Deserve', I talked to online reputation expert Wayne Denner about how you can protect and manage your online reputation and build a solid presence online to help you get the attention of recruiters and future employers.
Connecting With Influencers
With Matt Ragland From Convert Kit
On this episode of 'Attract the Career You Want and Deserve', I talk to Matt Ragland about networking, getting on the radar and connecting with influencers.
Matt has a very strong ability to connect with influencers, and it has landed him a string of jobs during his career. In this interview Matt drops some awesome tips that you can start using today, so you can begin to attract the attention from the people you're influenced by to your network.
How to get your dream job and inspire others
With Simon Sinek
I was so fortunate to get to interview Simon Sinek, who, to me, is one of the most inspiring people to follow.
His 'Start with Why' movement has touched millions of people and he is a sought after keynote speaker and author of the books 'Start with Why' and 'Leader Eat Last'.